Congratulations! 
On behalf of our entire family, we would like to thank you for choosing Premier Driving School. It has truly been our pleasure to teach you the knowledge and skills to start you on your journey of a lifetime of safe, accident free driving.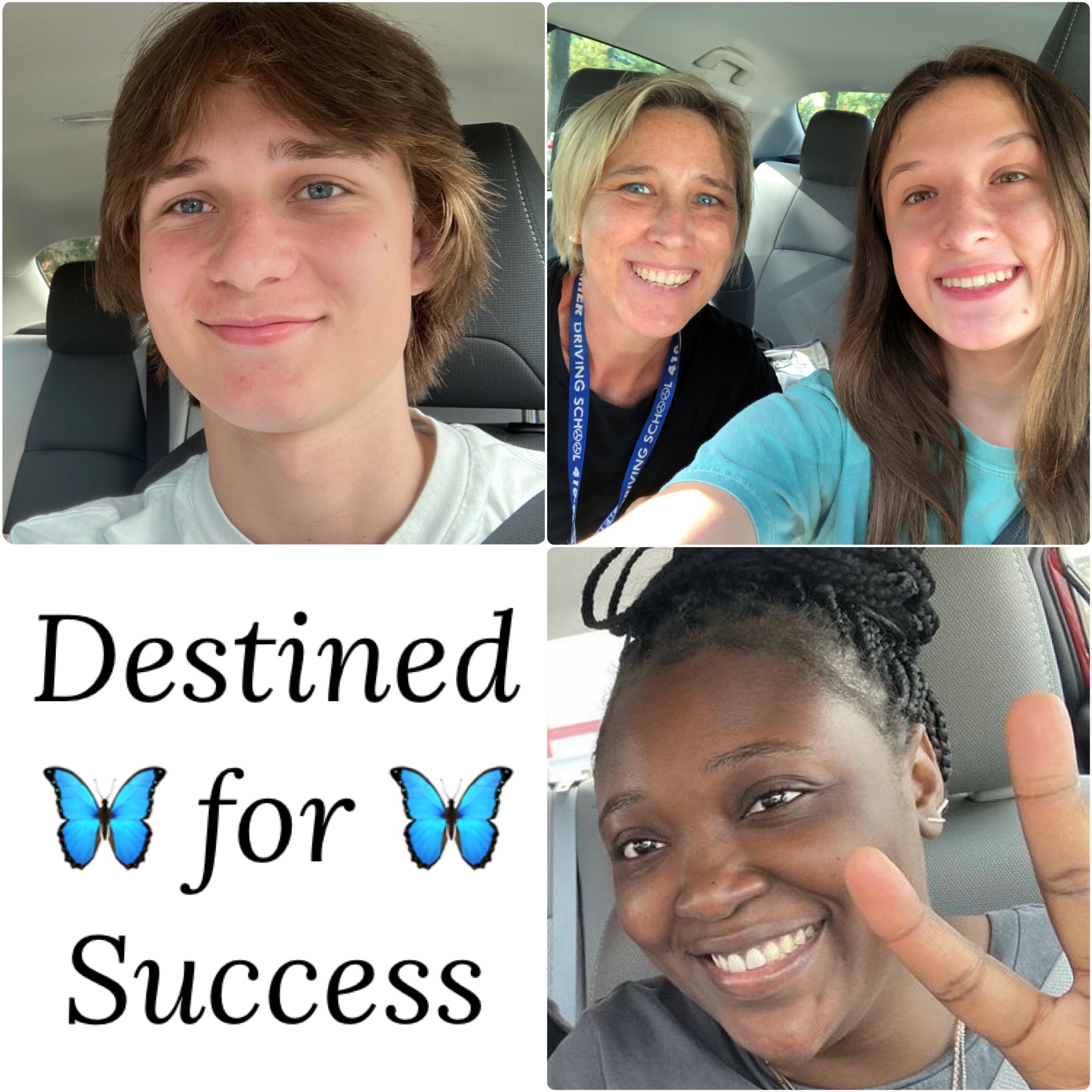 Schedule the Provisional License Test
MVA requires that you schedule an appointment for your Provisional License Test. You may schedule up to 180 days in advance on MVA's scheduling website.
https://license.mva.maryland.gov/CheckList/default.aspx
Choose an appointment at least 2 business days after your very last lesson.
Remember…
If you are under 18 years old, you must have held your Learner's Permit for at least 9 months from the issue date of your permit.
If you are at least 18 years old and a high school graduate, you must have held your Learner's Permit for at least 3 months months and provide documentation of your graduation to MVA on test day.
If you are at least 25 years old, you must have held your permit for 45 days.
Gather the Required Documents
Take the following documents with you to the MVA on the day of your test.
Learner's Permit
The Certification for New Drivers*
The Vehicle Registration
The Vehicle Insurance
*If you are Under 18, the Certification for New Drivers must be signed by the same parent who signed your Learner's Permit Application.
If you have misplaced the Rookie Skills Log, you can print the form in this link.
https://mva.maryland.gov/Documents/RD-006.pdf
Proof of Completion of Driver Education
Premier Driving School notifies MVA electronically when you have completed Driver Education. You will not be issued a paper certificate.
Your "Classroom Record and Completion Form as well as your "Behind the Wheel Record and Completion Form" are available in your student account. These documents are your proof for auto insurances purposes that you have completed Driver Education in Maryland.
Test Prep In Your Car
Worried abut the driving test? Gain Confidence in Your Car! Attend a Test Prep Session 🙂
https://premierdriversed.com/resources/test-prep-in-your-car/
Driving Test Changes Due to COVID:
From MVA… MDOT MVA will be temporarily modifying the non-commercial driving skills test in consideration of the safety of our customers and employees. Applicants will be tested on several components on an MDOT MVA course including: vehicle inspection, pull-in parking, three-point turn and back-in parking. In an effort to promote social distancing, the driver's license testing agent will score the test from outside of the car. There will be no road test portion, however these maneuvers fulfill safety requirements.