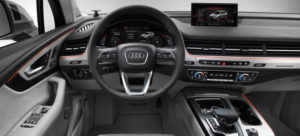 When you are at least 15 years and 9 months old or older, you may apply at the MVA for your learner's permit. You do not need to have completed driver education. You just need the following documentation.
U.S. Birth Certificate
Original Social Security Card
Proof of Residency (your parent serves as your Co-Signer if you are under 18)
School Attendance Certification Form if you are under 16 (In a sealed envelope)
There is a knowledge test of 25 questions on the computer. You must answer 22 out of 25 correct to obtain your learner's permit. The questions are taken from the Maryland Driver's Manual. MVA offers a practice test on-line and Premier also offers a written practice test.
http://www.mva.maryland.gov/drivers/rookie-driver/tutorial/tutorial-intro.html
http://www.mva.maryland.gov/_resources/docs/DL-002.pdf
You do not need an appointment the first time you take the knowledge test. However, if you fail you must make an appointment to re-test. After the first fail, you are allowed to re-take the test the next day if there is availability. After the second fail, you must wait 7 days before re-taking the test.
The fee for the learner's permit is $50. You do not pay until you pass the test. The learner's permit is good for two years and if you are under 25 your must keep the permit for nine months before you can test for the provisional license.
Questions? Call 410-877-7100 or email service@premierdriversed.com